Latest volume of educational graphic novel travel series wins second prize in 2013 Moonbeam Children's Book Awards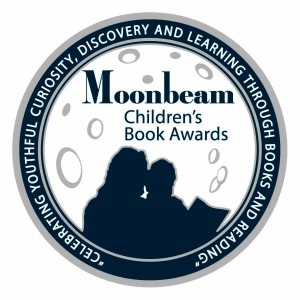 Hong Kong — October 22, 2013 – Bumbling Through Hong Kong, the third volume of the award-winning Bumbling Traveller™ Adventure Series by Tom Schmidt, has been awarded a silver medal in the Young Adult Multicultural category of the 2013 Moonbeam Children's Book Awards.
Moonbeam Awards Director Jim Barnes announced, "The Moonbeam Awards exist to bring increased recognition to these kinds of exemplary children's books that inspire and delight children of all ages." Judging panels of librarians, teachers, students, and book reviewers chose 165 medalists in 48 categories, and winning books came from a diverse group of long-established publishers, small presses, associations, and self-publishers. This year's contest attracted over 1,200 entries from throughout North America and around the world, and medals were awarded to books representing 35 U.S. states, 5 Canadian provinces, and 7 countries overseas.
Bumbling Through Hong Kong author and illustrator Tom Schmidt noted, "We are absolutely thrilled to have been selected as an award winner in such a well-respected international book awards program, and are hopeful that the Bumbling Traveller Series continues to inspire children to explore and change the world." In conjunction with the opening of the 4th annual Traverse City Children's Book Festival, a gala celebration will be held for award-winning medalists in Traverse City, MI, USA on November 9, 2013.
Bumbling Through Hong Kong is an educational graphic novel that follows on the heels of the first two award-winning volumes of the series — Bumbling Through Borneo and Bumbling Through Sumatra – which seeks to promote environmental and cultural awareness through entertaining mysteries and adventures. The Bumbling Traveller™ Adventure Series is published by Kakibubu Media Limited and is distributed throughout Asia by Far East Media Limited and MPH Distributors Sdn Bhd.
In addition to this award, the book also recently scooped a bronze medal in the 2013 Independent Publisher's Book Awards Program, shortly after its debut in Hong Kong on April 18, 2013 and subsequent launch in Singapore on May 26, 2013 in conjunction with the Asian Festival of Children's Content (AFCC).
22 Oct 2013 MEDIA RELEASE - Bumbling Through Hong Kong Wins Silver Medal (391)
ABOUT THE AUTHOR / ILLUSTRATOR: Tom Schmidt is an architect, award-winning writer, illustrator, musician, and part-time stand-up comedian. Born in the United States, following his studies of Architecture and Environmental Design at the University of Colorado, his wanderlust has carried him through various bumbling adventures in over 70 countries around the world. Schmidt is a licensed US architect, a LEED® Accredited Professional, a founding member of the Hong Kong Chapter of the American Institute of Architects (AIA), and a member of the American Society of Architectural Illustrators (ASAI). He has resided in Hong Kong since 1997, and is founder of Sepia Design Consultants Limited, an architectural consultancy specializing in sustainable hospitality design. Schmidt received a 2010 AIA Hong Kong Citation for the Bumbling Traveller™ Adventure Series in "recognition of significant achievement in promoting the values of cultural heritage, eco-tourism and vernacular architecture in the Chapter's region."
###